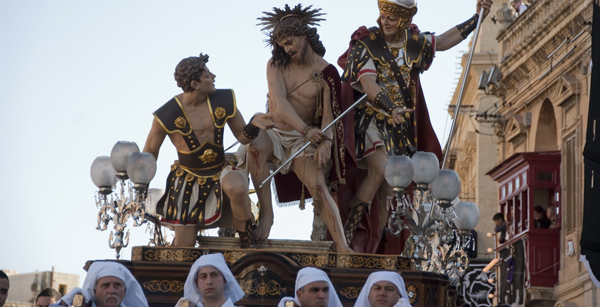 Events in Malta & Gozo in April 2017
Holy Week & Easter, Malta & Gozo Friday 7th April – Sunday 16th April 2017
The Good Friday - statues carried by pallbearers and parishioners dress as biblical figures and Roman soldiers. Easter Sunday - celebrations of the Risen Christ.


Valletta Green Festival, St George's Square – Tuesday 25th – Sunday 30th April
Floral carpets cover Pjazza San Ġorġ during a 3 day programme of educational/information workshops, music and entertainment aimed at exploring environmental sustainability.


11th Ground Firework Festival, The Granaries – Floriana Saturday 29th April, 10pm
Malta's top pyrotechnic companies compete this year producing 32 mechanised fireworks.


Medieval Mdina festival - Saturday 29th April – Sunday 30th April, 10am – 10pm
Over two days of re-enactments and pageantry, the old capital Mdina goes back to Malta's late medieval period. Free event.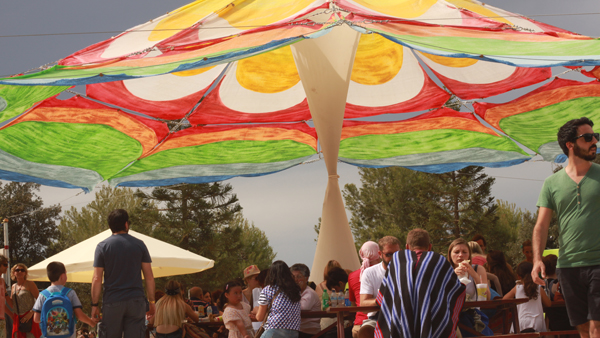 Events in Malta & Gozo in May/June 2017
Exhibition of De Vallette's Dagger in Malta, National Museum of Archaeology – Valletta, Malta
Saturday 18th March – Sunday 9th July 2017 Tickets: Adults (18 - 59 years) €5.00
Malta World Music Festival, Fort St Elmo – Valletta, Friday 19th May – Saturday 20th May
For the very first edition, the Malta World Music Festival will present Maltese, Mediterranean folk and world music. Local and international musicians perform on the open-air stage at Fort St Elmo in Valletta. Tickets €12 per night, €20 block ticket.
Earth Garden, Ta' Qali National Park, Malta Thursday 1st June – Sunday 4th June
The 11th edition of Earth Garden offers music, art, sun and fun. Featuring four days of music with over 35 live performances by established and upcoming local and international artists as well as 35 DJs. The festival also offers the opportunity to set up camp in the great outdoors. The festival incorporates a jamming area, holistic healing fields, an ethnic market, fun park and food court. Tickets: €15 1-day pass. €25 4-day pass.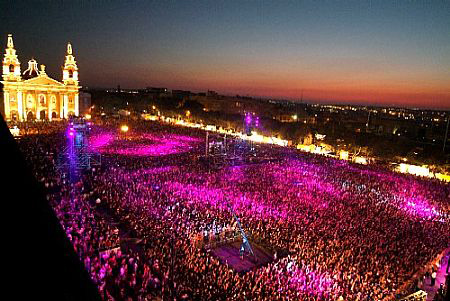 Events in Malta & Gozo in June 2017


Isle of MTV Malta, The Granaries – Floriana, Malta Tuesday 27th June, 8pm – 12am
Featuring a world-class line-up of artists entertaining large crowds, the concert has made Malta an annual music destination for visitors from all over the world. With Steve Aoki, Lady Gaga, the Black Eyed Peas, Maroon 5, David Guetta, Snoop Dogg and Enrique Inglesias among the artists to have made an appearance in previous Isle of MTV Malta editions, this year promises to continue to live up to such expectations. Free event.


L-Imnarja, Buskett Gardens – l/o Siġġiewi, Malta Wednesday 28th June – Thursday 29th June
Centred around the feast of St Peter and St Paul, l-Imnarja is a unique folk festival. The activities start in the evening on June 28, with folk music and singing (għana), rabbit stew and local wine creating a general festive atmosphere until the early hours at Buskett Gardens. During the morning of the 29th – a public holiday, farmers exhibit their livestock and fresh produce at the popular annual agricultural show. Late in the afternoon, traditional bare-backed horse and donkey races take place just below Mdina on Saqqajja Hill. The winner is awarded the palju, a brocade banner trophy tradition dating back to the times of the Knights. Free events.